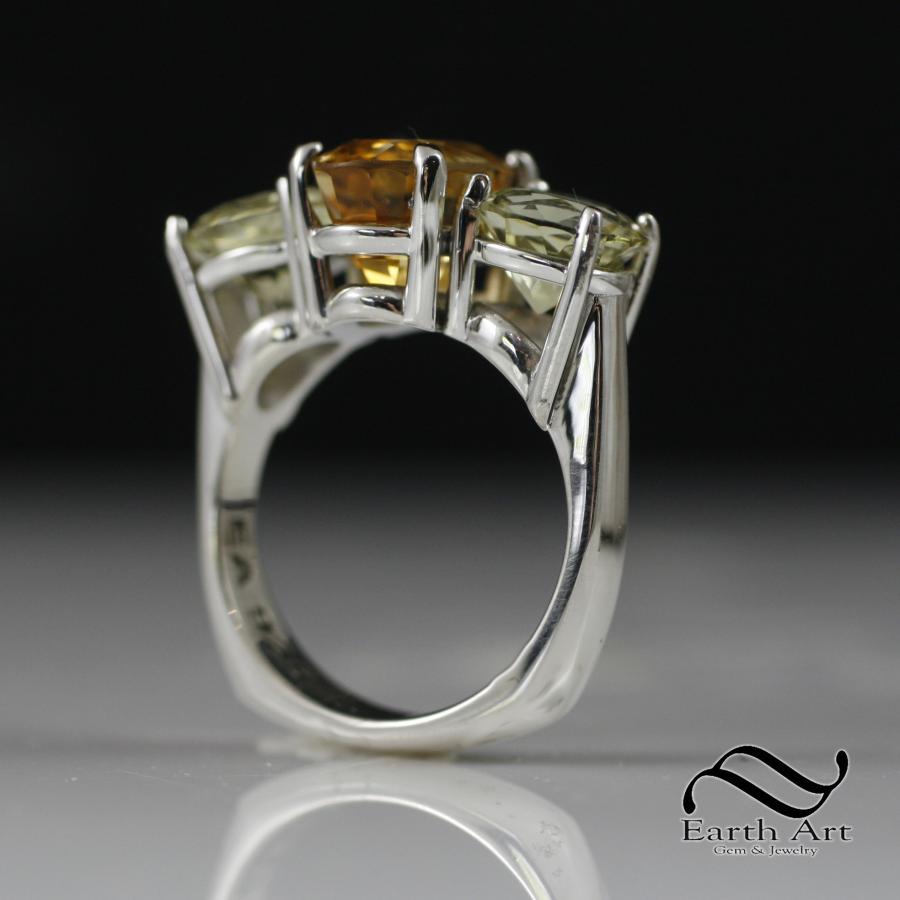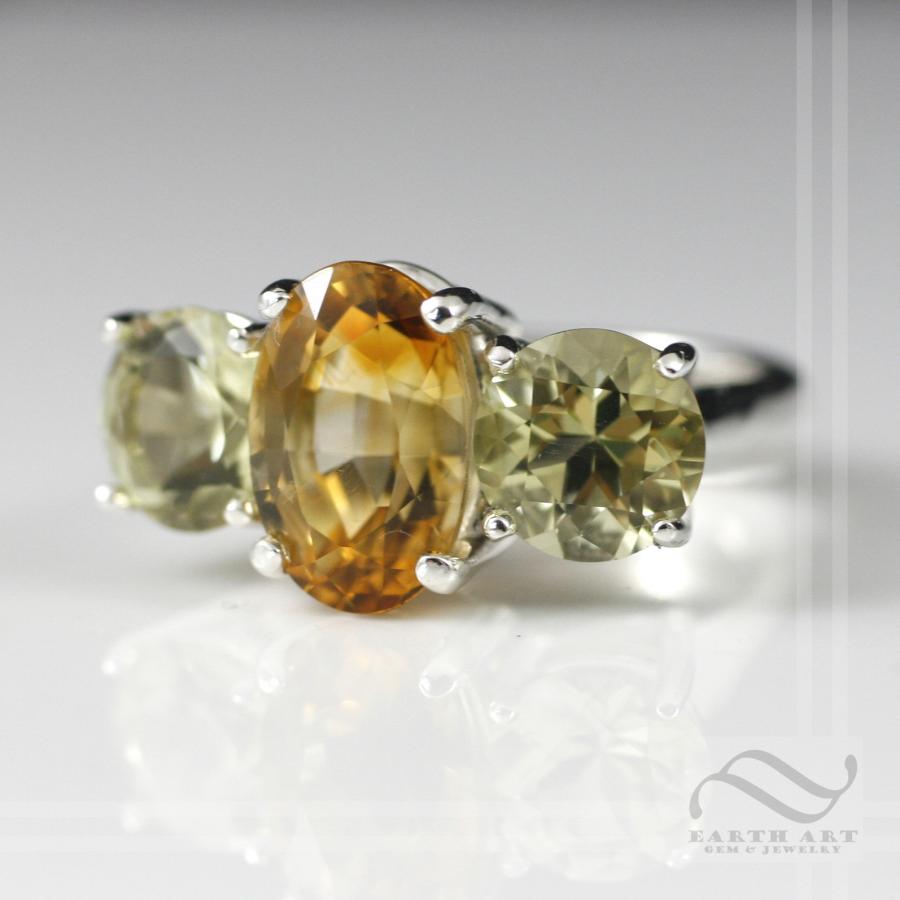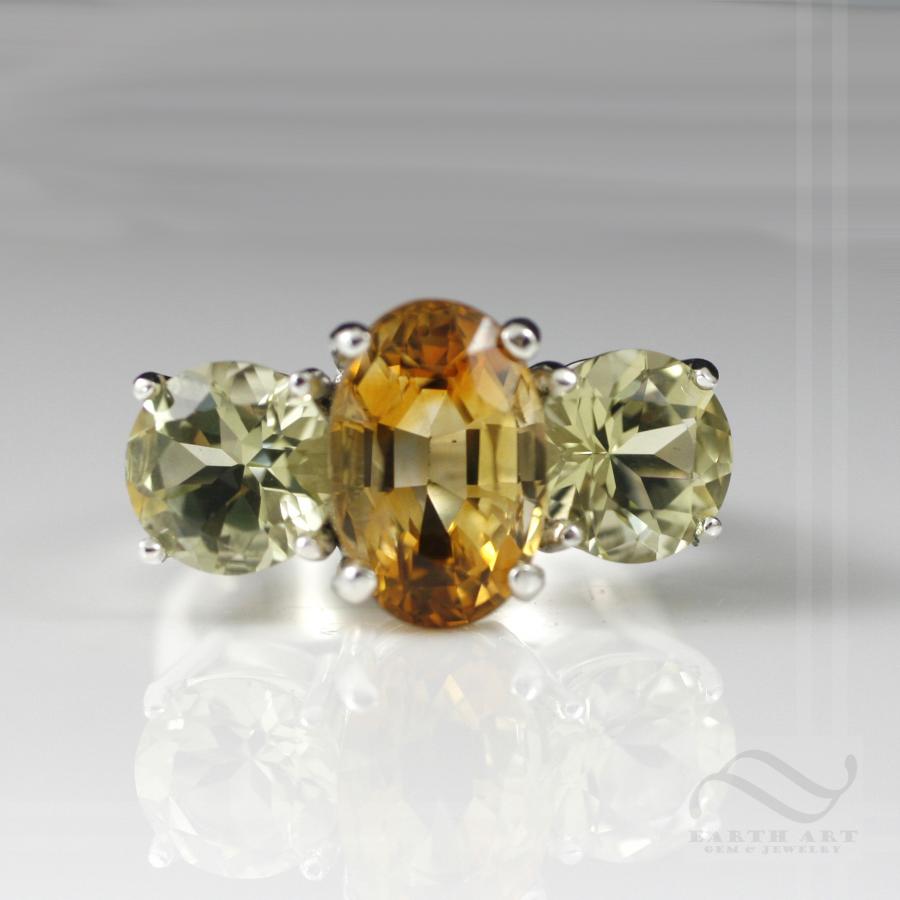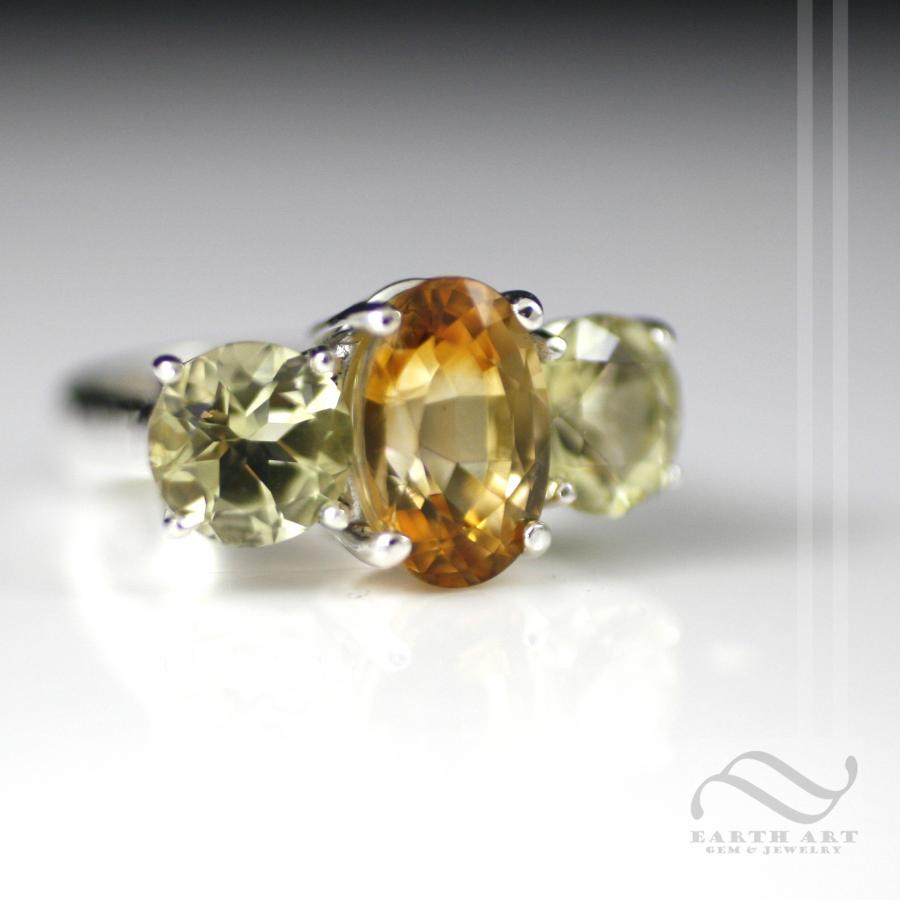 A classic trellis three stone ring with a soft euro style ring shank (Slightly squared corners) for balance.
~Sterling Silver
~Size 7.5
~Accent stones are each natural 8mm round lemon quartz
~Center stone: 12.3 x 8.3mm natural citrine
My remarks on the stone:
What really got my attention on this stone was just how vibrant it was for citrine. Citrine, being a variety of quartz, usually does not have as much light refraction or depth. This stone is also semi dichroic (It has a subtle color change between dark yellow at the tips and light yellow in the center. The stone was so powerful looking, then I had to have it tested, just to make sure it was not a yellow sapphire. I was a little disappointed when the test came back as citrine and not a much more valuable sapphire but still very pleased with this find for what it is. What gives this stone is unusually high luster is a superb faceting job and a verrrry deep pavilion. This stone had to be set in this custom one of a kind setting I created for it, due to the depth of the stone, which is a whopping 8mm.
I can make similar rings using stones of similar size and shape, but the center stone is somewhat irreplaceable.
Cheers,
Austin