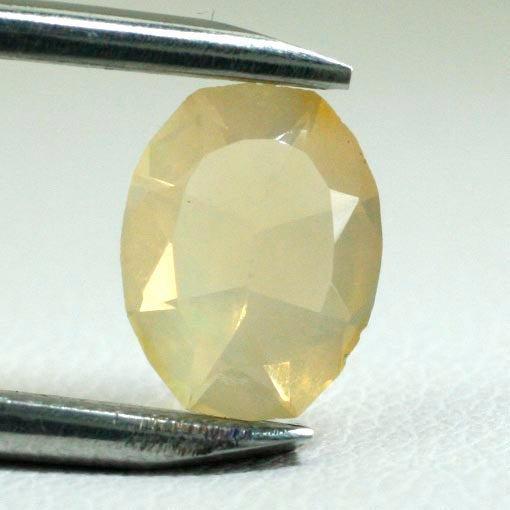 A beautiful stone, with a hand faceted oval Cut. Contra Luz opals are translucent opals which display color play only when i light is shone through the back of the stone, rather than over or through the front.

Near Flawless (Eye Clean)

Collection Grade (AAAA)
0.95 carats
7.0mm x 9.0mm (Calibrated) modified octagon/oval

I have about a dozen of these opals of similar size and grade from clear to orange to deep red. Please let me know if you are looking for anything in particular. I also am a full service silver and gold smith if you need any loose stones set.