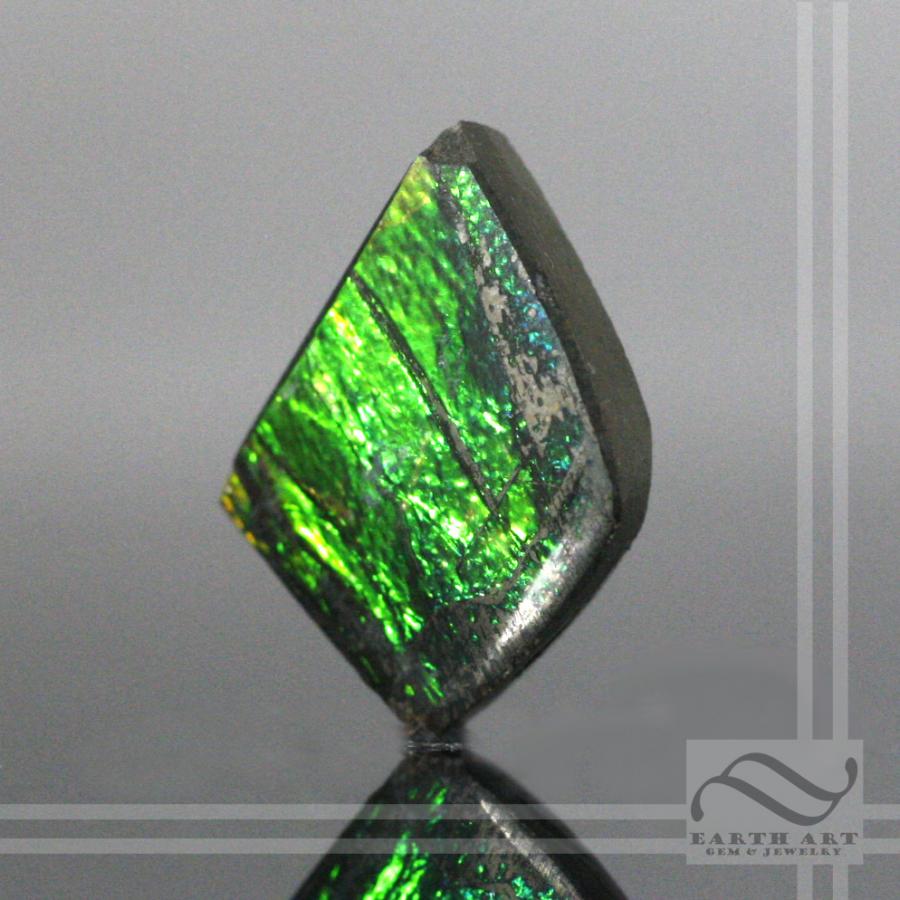 A small green toned ammolite cab, with an asymmetrical cut.  Could easily be re-shaped to a pleasant kite cut, or other custom shape and set in a beautiful pendant or ring.
Measurements: 17.5mm x 13.3mm x 4.5mm
Weight: 6.6 carats
Stone Lore:
Ammolite is only found in the Rocky mountains along certain shale deposits within the mountain range. Ammolite is considered an "organic" gemstone because it is comprised of the shell off prehistoric fossilized ammonites. Their shells are composed mostly of aragonite which is the same mineral contained in nacre, which is also what pearls are made from. It gained gemstone status in 1981 and became the official gemstone of the city of Lethbridge, in Alberta, Canada in 2007. Ammolite is commonly capped with liquid glass or resin (opticon) or fashioned into doublets or triplets in order to protect the surface of the stone. Other commonly canes for ammolite include aapoak (Kainah for "small, crawling stone"), gem ammonite, calcentine, and Korite. Reds and greens are the most common colors. All spectral colors are possible, with blue being the most rare, followed by purple and true yellow.