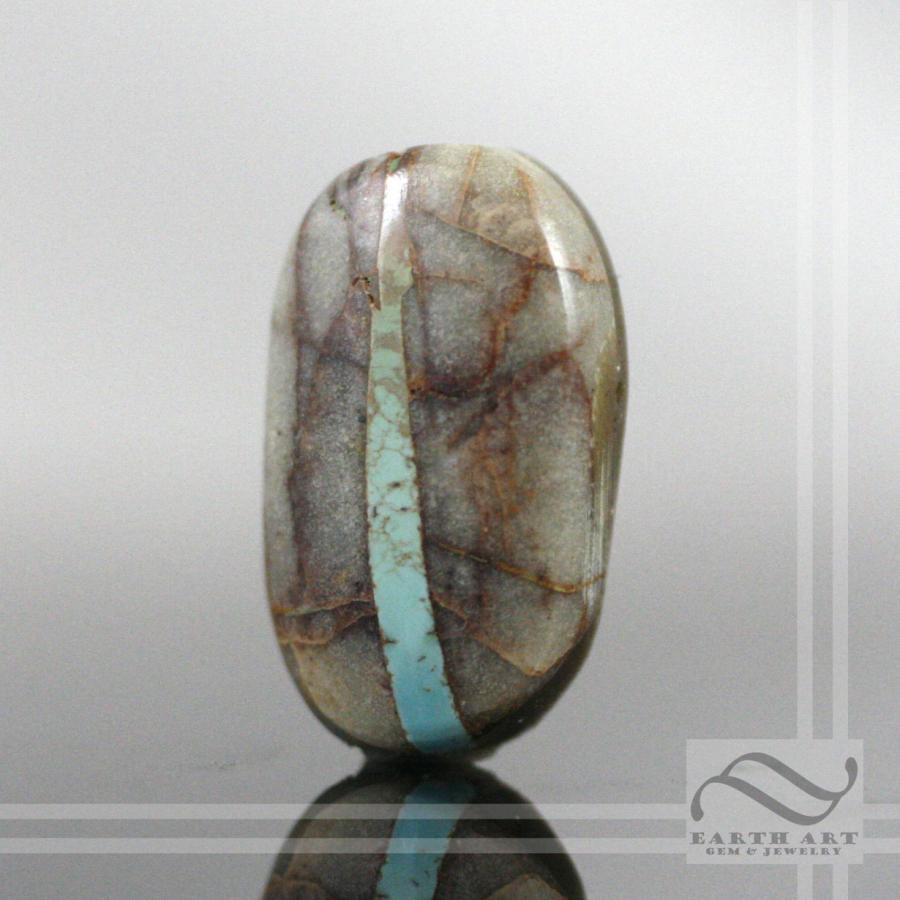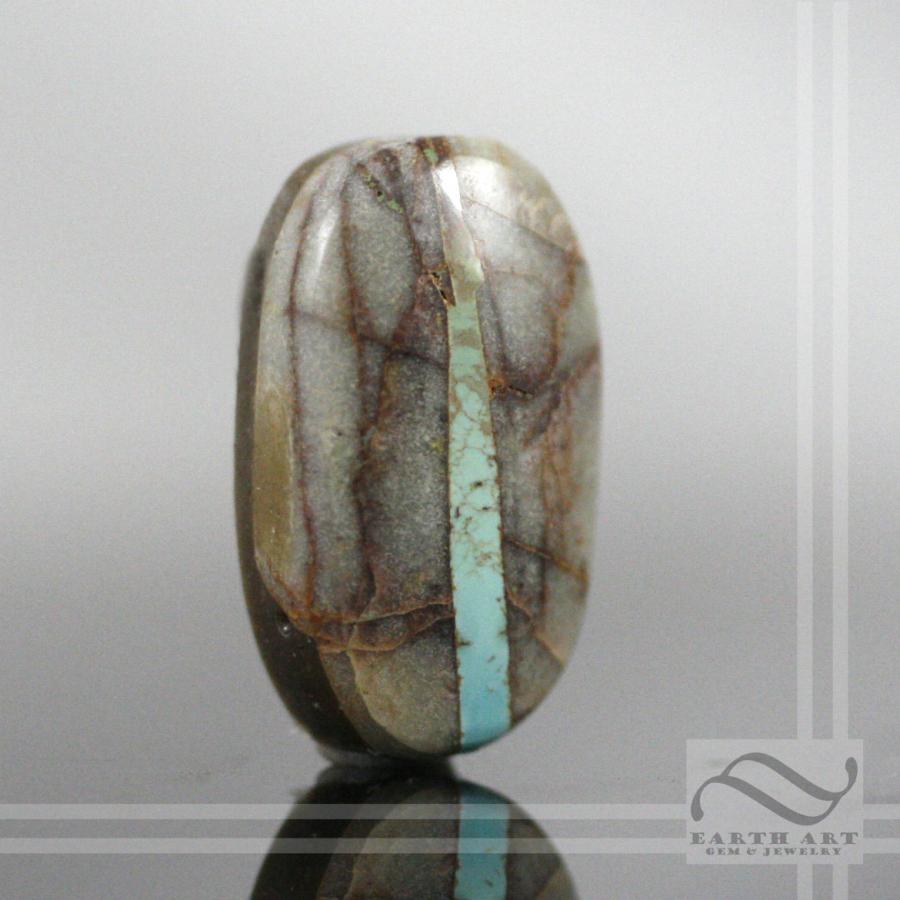 Royston turquoise is found in a remote part of Nevada and is considered the classic American turquoise! The brown matrix and softer greenish blue tone creates a softer contrast and is beautiful set in silver or white gold.
This stone has a single strip of turquoise within the host matrix and is called boulder turquoise, or sometimes this specific pattern is called "Ribbon Turquoise".
Measurements: 21.8 x 12.6 x 6.2mm
Weight: 15.1 carats
Stone Lore:
Royston turquoise was seen on the Discovery channel on the popular Treasure Hunter Show. Royston Turquoise, was originally comprised of four old Turquoise claims: Easter Blue, Oscar Wehrend, Bunker Hill and Royal Blue. The Otteson family moved to the area in 1958 to work the mine. Today the mine still operates and is owned by the Otteson family who operate a ranch nearby overlooking the mine. This mine is one of the last remaining operating turquoise mines in America.